Track time, screenshots & productivity
Employee monitoring software for remote, office and freelance teams
Start now
Ethical employee monitoring
Employees can see and remove any of their submitted data. No keylogging, no spying, full transparency. Screenshots are optional.

"We have employees working from 5 countries and the app saves us a lot of time managing them. I simply love scrin.io!"

"scrin.io helps me manage my team in different locations and allows them the flexibility to work remotely."

"scrin.io allows us to look over completed work by remote staff, shows when my staff is working and keeps a backup of work produced. Highly recommend!"

"scrin.io makes it easy for us to manage the staff at different branch offices of Visas Avenue. The different locations of work is not a hurdle anymore. Thank you scrin.io!"

"The best way to follow your team overseas is to actually see what they're doing..."

"scrin.io does exactly what we need it to, no more, no less. It's not packed with supposed "ancillary" features that may or not be useful. It's a lifesaver."

"scrin.io is the most efficient way to track hours, manage projects, and most importantly your people! With one scroll through the home page, you'll know what everyone is working on."

"I've been using scrin.io for several years and it has been a great tool. As my company grows, it's easy to add people and get reports sent to me every week."

"scrin.io is price competitive and the most reliable tool on the market. It tracks screens, prevents cheating, and doesn't provide unnecessary features."

"scrin.io has been a great tool for our business to allow us to managing our teams and reporting across the globe. Highly recommend to remote teams out there!"
10,000+ companies with us!

Under brands screenshotmonitor.com, hrundl.com & scrin.io
Over million hours tracked each month
15M+ screenshots monthly
Join them now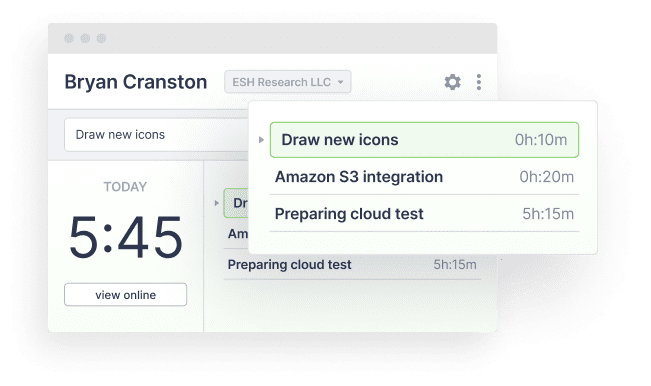 Employees track time
A manager invites employees to scrin.io. Employees install a lightweight desktop app, select a project they work on and press the Start button. Tracking starts and data is sent to the web in real time until the Stop button is pressed.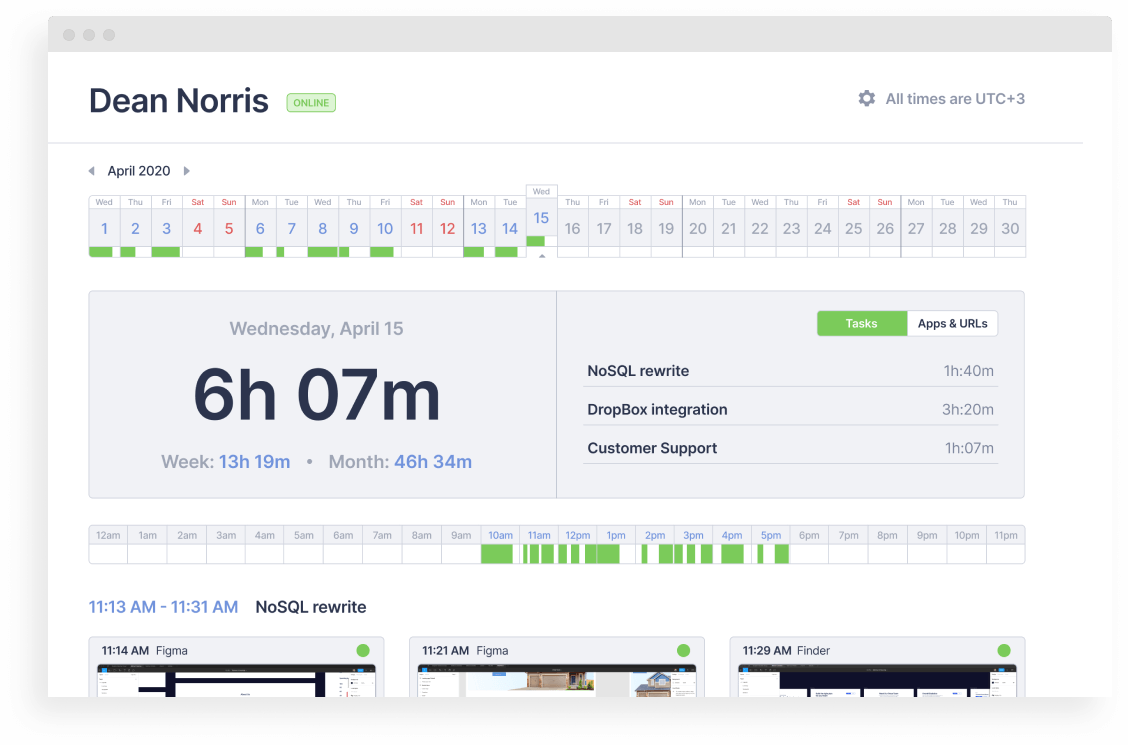 Managers see it on the web
In their dashboards on scrin.io, both employee and manager will see when the employee was working, how much time they spent on each task, screenshots of their screens taken at random intervals, their activity level, what applications were used, and what websites were open and for how long.
See demo
Get reports you need, at a glance
Generate reports and charts on employees, clients and projects. Download in Excel for further analysis or to create invoices. Share with your clients. Set up automated emails. All in a few clicks.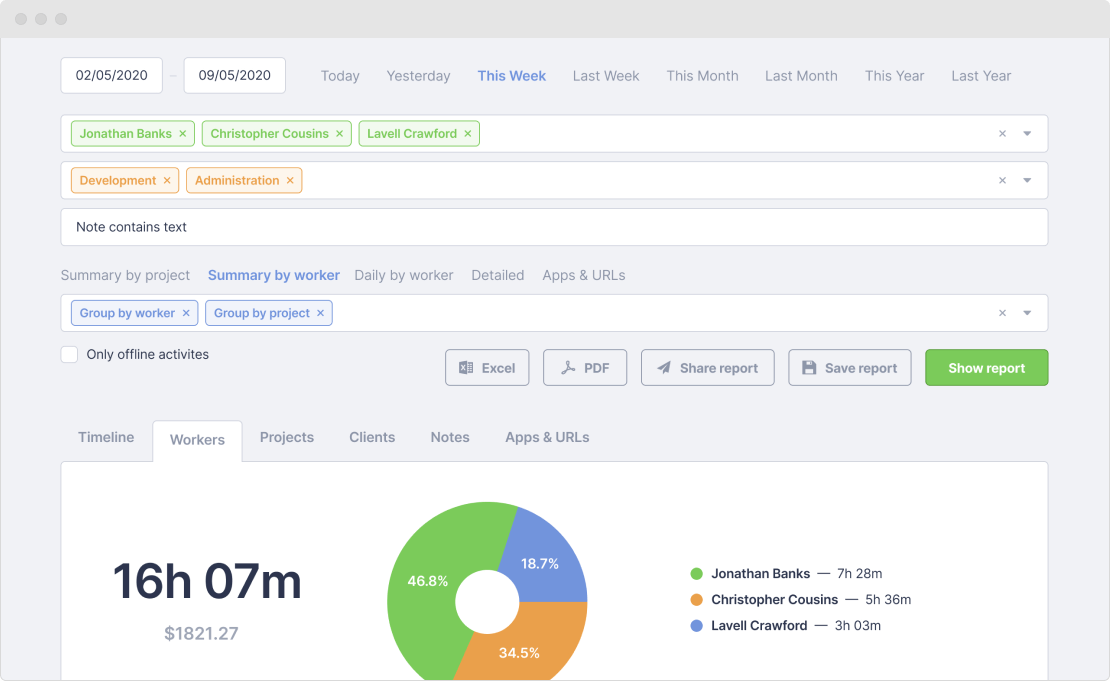 Track without Internet
The app will continue time tracking and screenshot capture even without an Internet connection and will sync when the connection is restored.
As simple as it gets
Our uncluttered, polished and fast interface will make it more satisfying to use than anything else on the market.
Integrate using Web API
Connect your existing software to scrin.io via API to retrieve tracked time and notes.